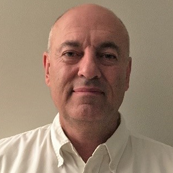 Dyno Nobel
Jeff Averett
jeff.averett@am.dynonobel.com
Jeff Averett is currently serving as the Integrated Software Product Manager for Dyno Nobel. Jeff has 31 years of industry experience in the explosives industry working in many roles including Blaster, Emulsion Plant Manager, Technical Services Manager and Bulk Products Manager for Dyno Nobel.
Areas of expertise include bulk emulsion manufacturing, technologies and application. Experience also includes integration of data from disparate sources for enhanced reporting and analysis.
Jeff's current role involves developing software and equipment solutions that optimize explosives energy placement in blasting. He's also working on innovative software solutions to help users better manage blasting related data to increase productivity and improve blast performance.
At home, Jeff enjoys spending time with his wife, five children and ten grandchildren as well as running, hiking and working in the garden.
Back to Speakers