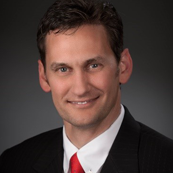 Dyno Nobel
David Walker
david.walker@am.dynonobel.com
David Walker is the Emulsion Operations General Manager for Dyno Nobel, providing operational oversight for multiple bulk and packaged emulsion sites. David has been with Dyno Nobel since 2012 and has held various improvement and operations roles across Commercial Operations and Manufacturing. Prior to Dyno Nobel, David spent 19 years in the automotive industry with Autoliv (airbags) and Honeywell (FRAM, Autolite, Prestone, Bendix, and Garrett). He learned first-hand many of the Lean principles as part of a Toyota Supplier Development program while working at Autoliv where the company achieved the Shingo Prize for Operational Excellence.
David is a graduate of the Autoliv Production System University where he also developed coursework and instructed. He certified as a Six Sigma Master Trainer with Autoliv and as a Six Sigma Black Belt with ASQ. While at Honeywell, David's responsibilities as a Honeywell Operating System (HOS) Group Leader covered 16 manufacturing locations across North and South America. He also served as a Global Best Practice Lead for Just-In-Time (JIT) methodologies. He certified as a Lean Expert with Honeywell.
David has a Master's of Professional Studies in the Psychology of Leadership at Penn State, along with a Bachelor of Science in Business Management from the University of Phoenix and a Minor in Japanese from Utah State University. David lives in Salt Lake City with his wife of 34 years and enjoys spending time with their three grown children and 4 grandchildren.
Back to Speakers