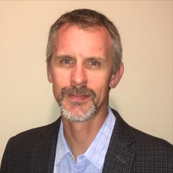 Volvo
Wade Turlington
wade.turlington@volvo.com
Wade Turlington is the Director - Customer Center, Sales & Operator Training, Road Institute at Volvo Construction Equipment and has over twenty-five years' experience in the construction equipment industry.
He is responsible for overseeing operations of the Volvo CE North American Customer Center as well as planning, assessment, implementation, facilitation and tracking of all sales and operator training programs within Hub NA. In his current role, Wade is also responsible for demonstration, sales and feasibility studies for Volvo Advanced Operator Training Simulators in North America.
Prior to this position, he worked for several large equipment manufactures where he gained experience in areas such as: manufacturing, technical support/management, technical training, sales and sales & operator training.
Back to Speakers