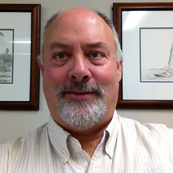 Dyno Nobel
Sandy Tavelli
sandy.tavelli@am.dynonobel.com
Sandy Tavelli currently holds the Global Product Manager Electronic Initiation Systems position for Dyno Nobel, and serves as the technical liaison between Dyno Nobel and DetNet South Africa, a joint venture Between Dyno Nobel and AEL (African Explosives Limited) focused on the development of advanced electronic initiation technologies.
Sandy has over 38 years of work experience in the explosives industry, holding various positions including: R & D engineer, quality engineering, laboratory manager, technical field services and marketing. His work experience over the past two decades has focused on development of initiation system technologies and dynamic measurement techniques for field evaluation of product performance in both surface and underground applications. In his current role of Global Product Manager - Electronic Initiation Systems, he is focused on the development of electronic initiation system technologies, and their practical application in the mining industry.
He is an active member of the ISEE, and past Officer of the Northern Plains ISEE Chapter. Additionally, Sandy maintains an active participation with the IME's (Institute of Makers of Explosives) technical sub-committee on electronic initiation as well as an active membership in The International Pyrotechnic Society.
Back to Speakers