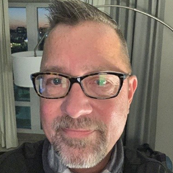 Sandvik Mining and Rock Solutions
Avery Martin
avery.martin@sandvik.com
Avery Martin is Sales Manager East USA-Surface Drills, Sandvik Mining and Rock Solutions and attended San Antonio Community College and the University of Texas in Austin. Avery has worked 43 years in the industry with 35 years at Sandvik.
Avery started his career with Sandvik as a Drill Demonstrator in 1987 and held multiple positions all within the Surface Drills group such as Technical Specialist, Drill Master, Warranty Administrator, Technical Training Manager, Dealer Manager, Branch Manager, Midwest Account Manager, Product Line Manager, Applications Specialist, Product Manager, Business Line Manager, North American Sales Manager-Surface Drills & Tunneling and Sales Representative.
Currently, he is responsible for the sales and support of Surface Drills in the eastern half of the US and Puerto Rico through distribution or direct channels.
Avery lives in Temple, Georgia. In his free time, he spends time with his son Landon (22) and daughter Samantha (29), his grandson John Wesley (7) and his 3-year old Boxer mix dog Arrow. He is a member of the Georgia Regional Mustang Club and the Mustang Club of America. He attends and enters his GT350 in local car shows. He loves to attend live sporting events and travels state to state to attend such events. It can be football, hockey, baseball, basketball or NASCAR races.
Avery is member of the Missouri Limestone Producers Association, Iowa Limestone Producers Association, Illinois Association of Aggregate Producers, Georgia Construction Aggregate Association, Kentucky Crushed Stone Association, North Carolina Aggregates Association, Ohio Aggregates & Industrial Minerals Association.
Back to Speakers